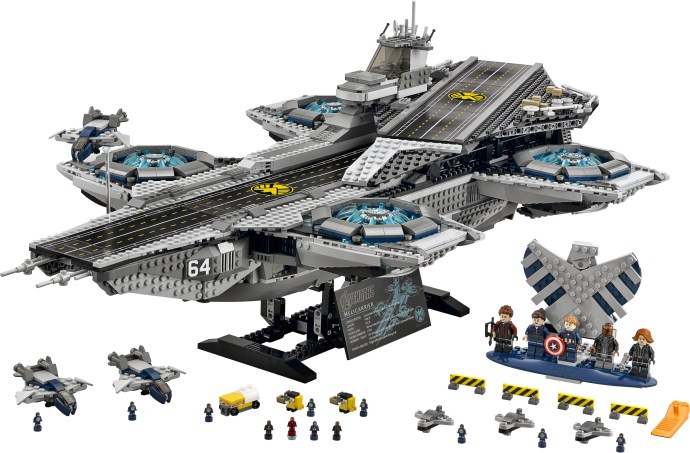 It was in this video in November that Lego stated the next Ideas review would be in January. Unless they intend to do it on the weekend that leaves today and tomorrow. Where is it Lego? I want my Lego Doctor Who!
Complicating the guessing game behind the Lego Ideas review is the official announcement of the UCS Marvel Avengers Helicarrier, a set that is currently under consideration supposedly for Lego Ideas.
So this could mean that Lego Doctor Who will just be announced as it's own set and they will dispense with the Ideas theory behind it, although the two licensed sets in the past have been Ideas branded. And in case you were beginning to wonder if there was any rhyme or reason to what Lego does, there probably isn't because the Lego Helicarrier set was leaked via an image of the March Lego Store calendar and it was less than an hour ago that Lego tweeted an official coming soon picture.
I'm hoping they get it together and make the Ideas announcement today or tomorrow but I feel like it's less likely than not. Meanwhile, where is the already announced and Lego Ideas approved Big Bang Theory set?
And a few notes about the Helicarrier set – I assume Lego was working on this for awhile, but the Ideas version of the set was posted as early as June of last year. Is there going to be any official acknowledgement about this? The Ideas set creators are supposed to get a royalty of sets that get produced. I don't see much difference in the two sets above, although the Ideas set was supposed to use 10 times the number of pieces the official one does. As for the set itself, I'm not interested in it, Lego is using mini-minifigures to make the scale seem more correct. I guess if they'd made it really big, they could have included Duplo figures.